NYCTA 7 Line
by The NYCTBA Team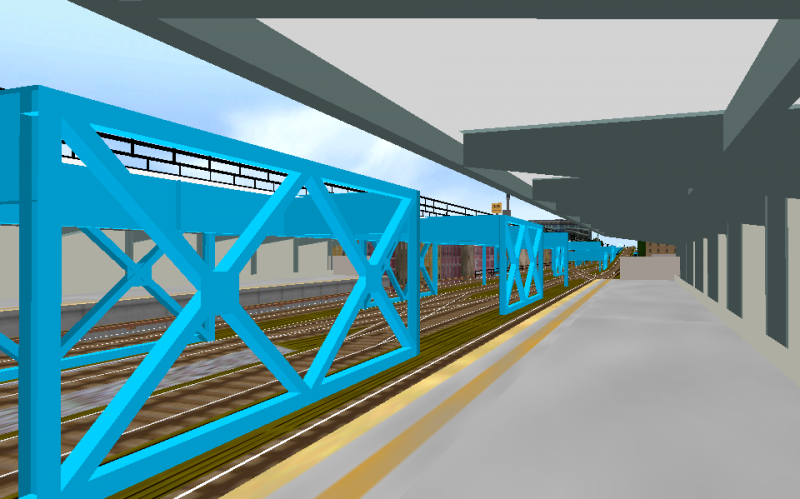 Description
---
The 7 Local was created by Ernie Alston in 2001. This line runs from Times Square in Manhattan to Main Street Flushing Queens
Credits
Ernie Alston: Overall route design development, and coding. Phil Domiguez: R36 (Redbird) Train Files, also provided signage and signalling information for the #7 Line. Peter Feigenbaum: Provided Subway Train (R36 & R32) images placed along the route, as well as other images. Roberto M. Marrero Provided very usefull information regarding individual Station details. Tony Montalbano Provided Info regarding announcements, and other misc info regarding the NYC Subway system.
Please visit Ernie`s website
http://ourworld.compuserve.com/homepages/alstoer1/bve.htm
Addendum
I created the 7 Express by using Ernie`s 7 local`s objects and coding with his permission.
Thanks to Ernie for creating this great route.
Thanks to Kevin at www.bvestation.com for hosting the route
To install: Unzip the files, you will find 4 WinRar EXE files. Run all 4 of the EXE`s. They will install directly into your BVE2 if it is located in the default folder on your PC. The Route was initially made for BVE1.1, but will run on BVE2 & BVE4.
To run the route you will need these 2 trains:
R36 for the local R62 for the Express
These are also available at www.bvestation.com
Thanks for downloading Ernie`s route
Questions, Comments, please visit www.bvestation.com
Joe ONeil