1950 BMT Lexington Ave Elevated
by TJay1724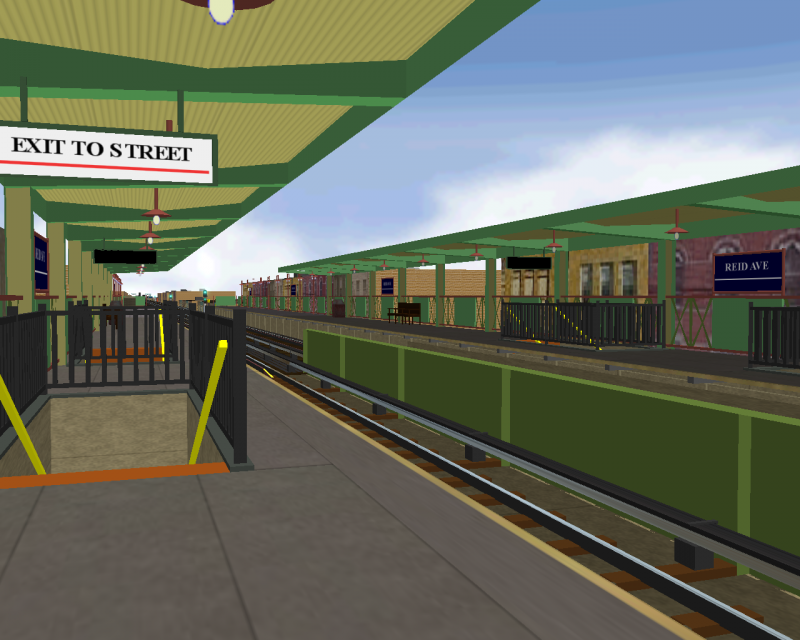 Description
---
Thank you for downloading my 1950 BMT Lexington Avenue Elevated route. This is my second released route for BVE.
This is a "REAL" New York City Subway route from the past.
For the best experiance of this route, run the file in BVE 4 if you are able to.
There are no static trains on this line due to lack of adequate photos for them.
All objects with the exception of the rails, are property of me (TJay1724 a.k.a Marvin W.) and MAY NOT BE USED without my permission. If you wish to use any of my objects, feel free to contact me at, tonyjay1724@yahoo.com
Line History-
The Lexington Avenue Elevated (also called the Lexington Avenue Line) was the first standard elevated railway in Brooklyn, New York, operated in its later days by the Brooklyn Rapid Transit Company, the Brooklyn-Manhattan Transit Corporation, and then the City of New York. It was sometimes called the Old Main Line.
The original line, as it existed at the end of 1885, traveled from Fulton Ferry in Downtown Brooklyn east to East New York, passing over York Street, Hudson Avenue, Park Avenue, Grand Avenue, Lexington Avenue, Broadway, and Fulton Street.
The structure above Broadway and Fulton Street is now part of the BMT Jamaica Line. East of Alabama Avenue in East New York, the original structure still exists (albeit reinforced), and is the oldest such structure in the subway system.
The Brooklyn Elevated Railroad opened the line to passengers at 4:00pm on May 13, 1885. The last Lexington Avenue train ran at 9:00pm on October 13, 1950, with a small celebration, 65 years after the line opened. Demolition began on November 1, 1950.
Installation-
1) Unzip the contents of the folder. 2) There are 4 EXE files, 2 for BVE2, and 2 for BVE4. Run the ones you need. They will be placed in the correct folders
You also need Eddie Yee & Kevin (SelkirkTMO`s) R1 to run this route. It is available on bvestation also
Make sure to stop your train at the "8" sign marker.
Special Thanks To Joe O'Neil for teaching me how to code, for use of his rail objects, and for allowing me to modify them. Thanks Joe!!!! This would not have been possible without your help.
Enjoy Folks!!!!!!! Feedback and comments would be greatly appreciated.