R-16 (Redbird)
by CT1660, Mudwrestle and Mr. Railfan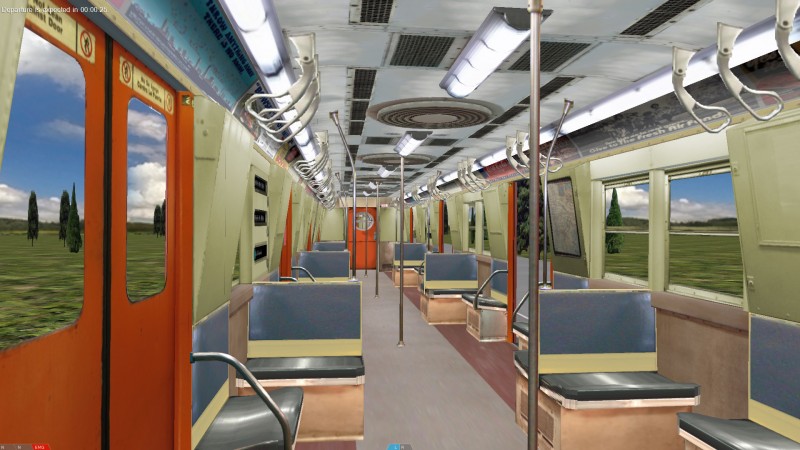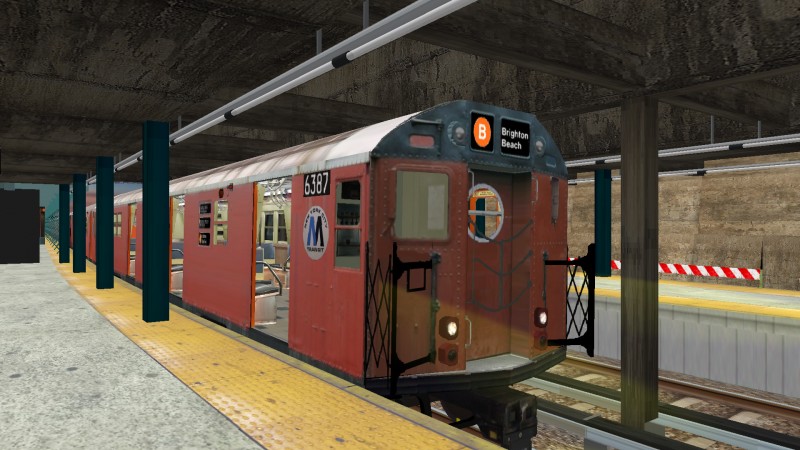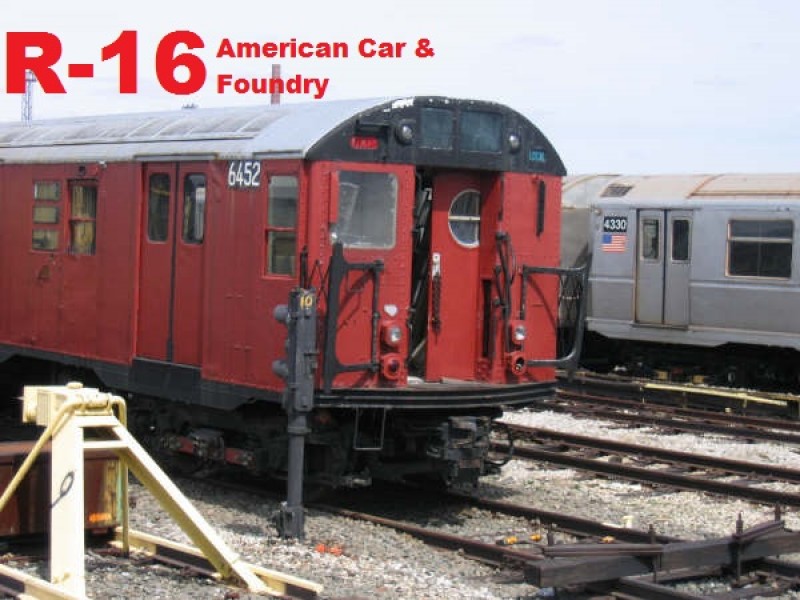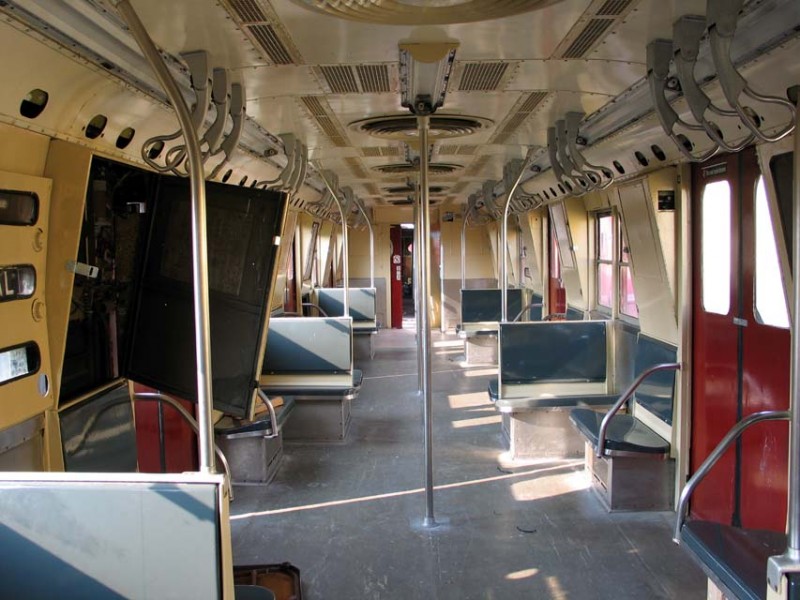 Description
---
The R16 was a New York City Subway car manufactured by American Car and Foundry Company. The R16s were assigned to the BMT Eastern Division, although they showed up on the IND Queens Boulevard Line and BMT Southern Divisions from time to time.
The R16s quickly became the new standard in car design for the New York City Transit Authority. Structurally and mechanically, they were the larger versions of the R17s and basically an improved version of the R10s cars with same exact dimensions except that the R16s had electric door engines while the R10s had the air door engines.
During the mid-1970s, due to issues with the original door motors, they were retrofitted with door motors that were also used in the R44s, and due to their larger size, were mounted on the walls as opposed to under the seats, resulting in their distinctive sloping wall panels being installed to accommodate them.
Four R16s exist today: 6305 and 6339 at MTA NYC Transit's Coney Island Complex in Brooklyn, 6387 at the New York Transit Museum, and 6398 at the Trolley Museum of New York.
While 6452 was the ONLY R-16 to receive the redbird paint scheme post-retirement, it featured the post-GOH interior scheme that the R-27s/R-30s, and the IRT SMEEs from R-26 to the R-36 World's Fair. However, a few cars from its IRT counterpart, the R-17, did receive the redbird exterior but retained the old interior paint scheme introduced in the late 1970s, which the interior of this version of the R-16 is based on. 6452 was eventually scrapped after being replaced by R-110B 3005 at the P.S. 248 training facility.
4-car, 4-car OPTO, 8-car & 10-car versions included.