Second Ave Subway
by ipaclansite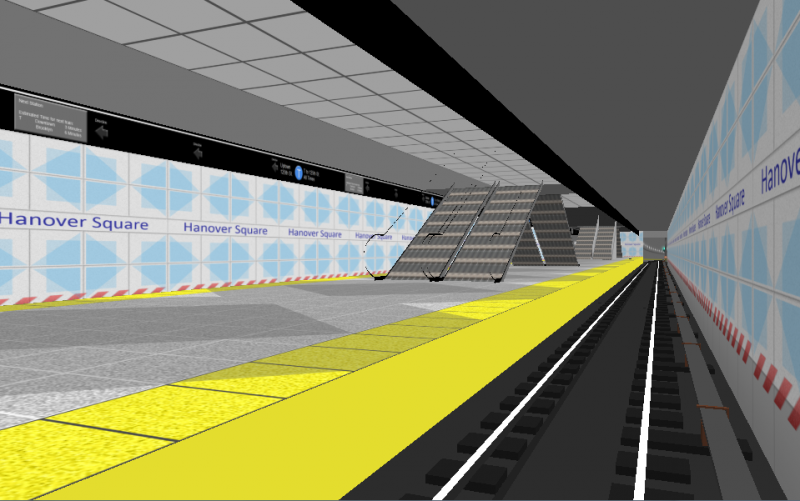 Description
---
Second Avenue Subway the subway line for the 21st Century, whenever it gets here... Hello everyone here's is the 1st Release of my rendition of the Second Avenue Subway. The route is pretty much complete, with people at stations, R160B Trains scattered around the route, and automated announcements! The route was built based on computer renders of the real Second Avenue Subway, currently still underconstruction. The route also has a basic representation of the track you'll see on the track maps, the route isn't fully to scale with the track map but its close.
Lots of stuff was done before our last updates. Since the beta team failed to report any errors on the 2nd Release Candidate, here is the release! So what will you see here? 1. Fresh and new (automated) announcements. 2. People waiting at stations, new people everytime! 3. Day and Night time routes! 4. The line is completed! Ever since the damn preview release anyway...
------------------------------- Copyrights/Terms of Use/Rights: -------------------------------
Majority of the objects seen in this route was built by me. with the exception of the track itself, benches, bumper post, R160's and the people. These objects are from the Joe Oneil's (Phantom909) NYCT-A route. And the R160 Train sounds.
You may not reuse these objects without permission from the author, and you may not redistribute this route. This route is currently exclusive to BVEStation.com only. Please email the author or contact him through BVEStation.com if you wish to seek permission to use any part of this route.
Questions or comments? Go ahead and post it in our forums at BVEStation.com Special Thanks to:
Joe Oneil (Phantom909) (ONeilPhantom909@aol.com) JayJay85 (JayJay5111@aol.com) mackoy (Creator of BVE!)
And thanks to all our beta testers:
Beta 1 Testers: R62A 1991 - Thanks for the timetable $Eman - Thanks for the comments rayv145 - Thanks for ?
Beta 2 Testers: Joel Ibarra R62A 1991 Canarsie143 rayv145
Thank you for downloading this route! Enjoy! The 2nd Avenue Subway has now been released as Open Source. There is a new download file below which lists the specifics. NOT ALL FILES ARE OPEN SOURCE, so please read the file.