NYCTA E Line
by Robert Marrero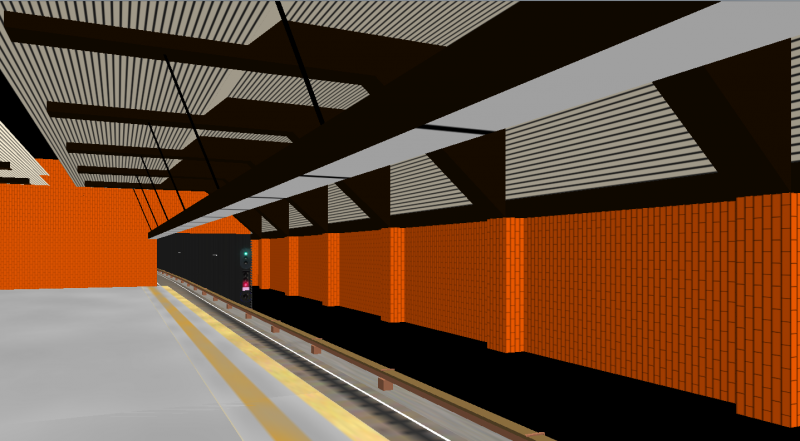 Description
---
New York City Transit Authority IND (E) 8 Avenue Local: Jamaica Center to Chambers St/WTC
***Line History*** This is one of the original 7 IND lines. The E has one of the best express runs outside of Manhattan, running between Union Turnpike and Queens Plaza, making only four stops. The line opened in 1933, running from Hudson Terminal to Roosevelt Avenue. It was extended in 1936 to Union Turnpike, and to 169th Street in 1937. In 1950, the line was extended to the current end of the Queens Blvd-Hillside Avenue line, 179th Street, sharing the terminal with the other Queens Blvd express, the F. In December 1988, the E stopped serving Hillside Avenue and dipped a few blocks south to the current terminal at Parsons Boulevard and Archer Avenue, occupying the upper level of the two Archer Avenue stations. The BMT Jamaica Line (J/Z) occupies the lower level.
The south terminal has also varied through the years. In 1936, it terminated at 2nd Avenue. Later that year, they terminated at Church Avenue. In 1940, it went back to what is now WTC. In 1956, E trains terminated in the Rockaways, only to be cut back to WTC twenty years later. In the first half of February 2000, E trains terminated at Euclid Avenue in Brooklyn while the switches were replaced north of WTC. After September 11, 2001, E trains terminated at 2 Av/Houston Street (current V train terminal), then Euclid Avenue (first via 2 Av then via Broadway-Nassau). They now make their last revenue stop at Canal Street/6 Avenue, and proceed empty into the World Trade Center station.
This route was created by Robert Marerro Announcements by Tony C
To install Unzip the files. Inside you will find 3 WinRar EXE files. Run all 3. If you have BVE2 in the default location of your PC, they will install correctly into the correct folders. This route was made to run in BVE2, but it will also run in BVE4
To run this route you need the R32 which is available on www.bvestation.com
Questions, Comments please visit www.bvestation.com
Thank You again for downloading this route. Enjoy!
Joe ONeil