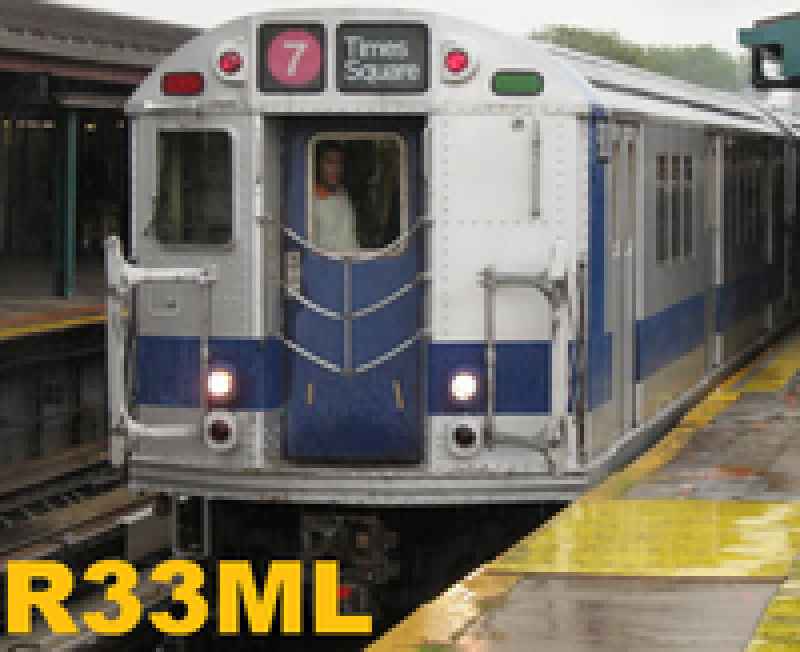 Description
---
NYCTA SMEE Train Of Many Colors Subway Train (You are in R33-ML 9010)
Other cars in the train:
R33-ML 9011
R33-ML 9016
R33-ML 9017
R12 5760
R15 6239
R17 6609
R36-WF Single 9306
R33-ML 9068
R33-ML 9069
The R33-MLs Were Built between 1962 and 1963 by the St. Louis Car Company. 9010 was Rebuilt In-House by the MTA sometime between 1987 and 1992, and was Repainted Redbird Red.
After retirement from Revenue Service it was later repainted 1970's MTA Blue and Silver for use on the SMEE Train of Many Colors along with other R33MLs 9011, 9068, and 9069.