R68
by Mr. Railfan, CT1660, Rikabs & Dj Hammers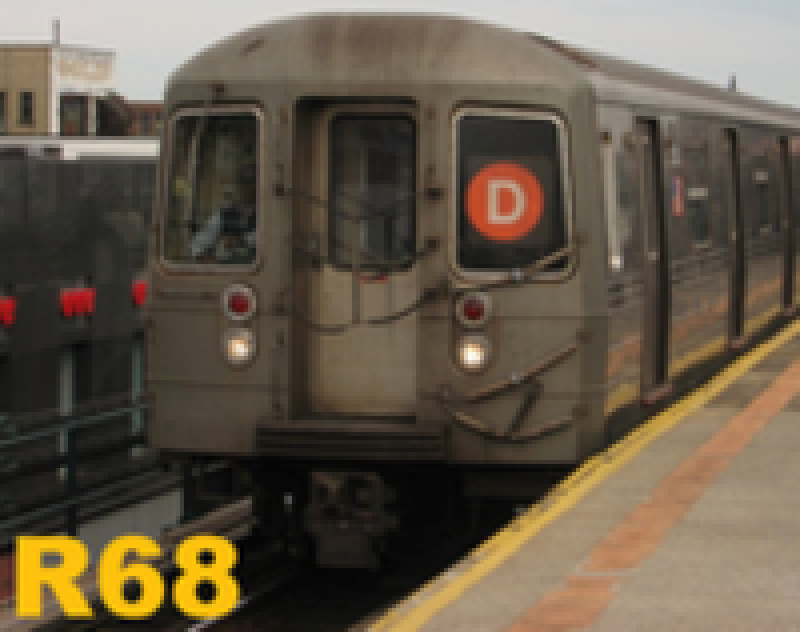 Description
---
The R68 is a type of New York City Subway car for the "B" Division.
The 425-car contract was a joint venture of Westinghouse AM-Rail Company, ANF Industrie of Paris, Jeumont Schneider, and Alsthom.
The cars were built in France from 1986 to 1988 and shipped to New York Harbor.
Updated February 15, 2015.